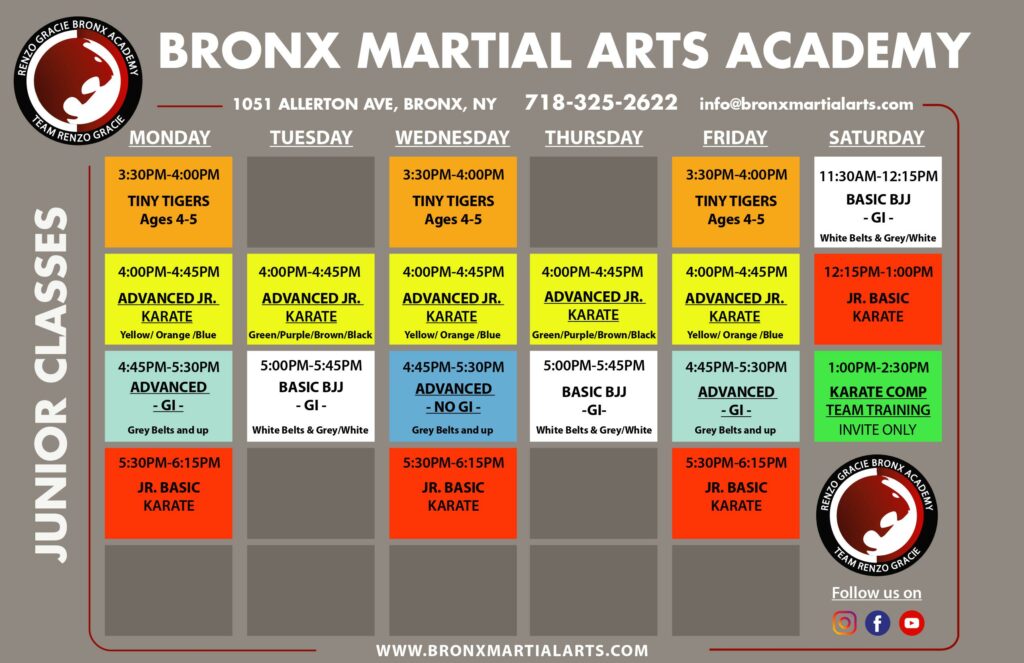 We believe the study of martial arts helps us to become better people.  In addition to physical fitness and learning to defend ourselves, we practice discipline, perseverance, compassion, and patience.   Not only in the dojo but the rest of our lives.
Children who study martial arts learn lessons in the dojo that they carry with them to school, home, and throughout life.  We take our responsibility to your children very seriously and work to maintain a respectful, family atmosphere.
Our Juniors program consists of Shotokan Karate and Brazilian Jiu-Jitsu (BJJ).  The 'Tiny Tigers' karate program accommodates children from ages 4 to 5.  Children over 6-years-old can enroll in our BJJ program as well as karate.